Easy steps to register in the Airtel Thanks app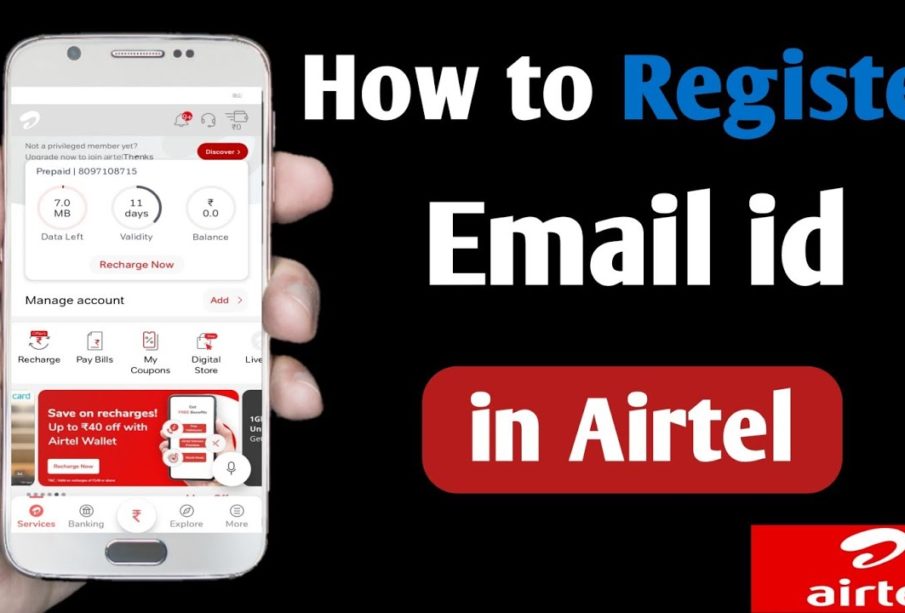 There are many super apps available for users today. One of these super apps, Airtel Thanks has helped many users streamline their monthly bill payments, recharge, and online payment/money transfer needs in one place. The Airtel Thanks app can be used to recharge both Airtel and non-Airtel services, pay all your utility bills, transfer money, shop for products and services, and even stay updated about trending stories from around the world.
The best part – all the services are free of cost on the Airtel Thanks app (except the purchase of subscriptions, products, and services). You can also check your credit score or your phone's 5G readiness for free within a few seconds on the Airtel Thanks app. All you need to do is register with your mobile number to start utilizing its services.
This article includes the steps required to register in the Airtel Thanks app. Keep reading to know more.
Steps to register in the Airtel Thanks app
Below is a small guide for the Thanks app registration process. Follow it to enter the world of free services and daily convenience:
Head to the Google Play Store or Apple App Store.
Type 'Airtel Thanks' in the search bar of the digital store.
When you see Airtel Thanks, tap on it to know more details about the app. You can check the app rating, top features, and reviews by previous and current owners to know more.
Make sure you are downloading the latest version of the Airtel Thanks app.
Once the download is complete, open the app on your smartphone and enter your mobile number. Make sure this number has active cell connectivity to receive the OTP.
Enter the OTP accurately.
You will log in instantly.
The number will be saved in the app for future use.
Now that you have figured out how to register and stay logged in to the Thanks app, you can explore the different sections of the Airtel Thanks app.
Different sections of the Airtel Thanks app
The app is divided into 5 different sections.
Manage
The Manage section is the home page of the app. You can find shortcuts to various services. Here are a few sub-sections and their details:
Services Tab – To manage your current active Airtel services (check data balance, plan validity, upgrade plan, recharge, pay bill, UPPCL bill download for users paying electricity bill in UP, etc.)
Money – Status of your Airtel Digital Wallet
Call Manager – Keep track of missed calls and block numbers
Rewards & Coupons – Claim free subscriptions and more
Refer a friend – Refer and earn plan
Shortcuts – Includes shortcuts for recharge, bill payments, adding existing connections, international roaming plans, managing family plans, and more.
5G Compatibility Check
Buy new service – to buy Airtel services and other subscriptions
Free credit score
Pay
The Pay section deals with online payments, money transfers, and more.
Airtel UPI – Pay phone number, UPI ID, and bank account. Conduct self-transfer and check balance
Recharge & Pay bills – for Airtel bill and payment and utility bills
Scroll down to check transaction history or tweak payment settings.
Shop
Extension of the Buy new services section. Users can buy entertainment plans, financial services, postpaid connections, Xsafe security cameras, and more.
Discover
Stay updated about trending stories from around the world in this section.
Help
Raise complaints and track requests from this section in the Airtel Thanks app.